---
November
Statehood Day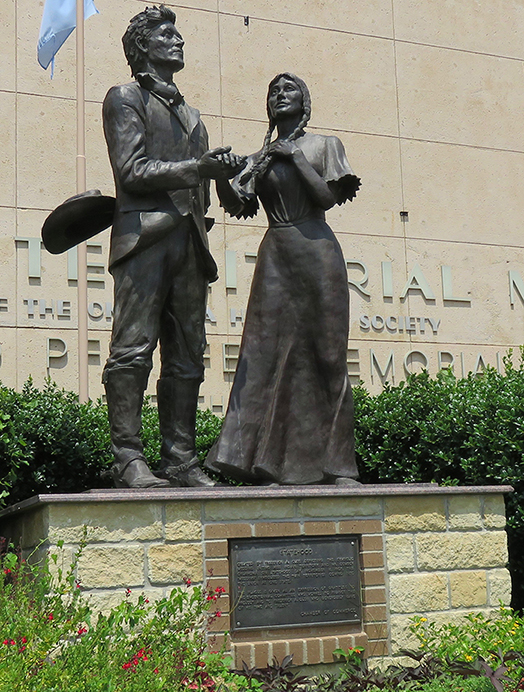 Bronze sculpture "Statehood," by Frederick A. Olds, depicting the marriage of Indian Territory and Oklahoma Territory, at the 
Oklahoma Territorial Museum, Guthrie
By the time Oklahoma and Indian Territories combined in 1907 to become the State of Oklahoma, there were over 62,000 farms, producing 8.6 million bushels of wheat, 113 million bushels of corn, 8 million chickens, 347,000 turkeys, 2 million bushels of potatoes, 90,000 bushels of flaxseed, 864,000 bales of cotton, and 60,000 sheep. Three years later, the state had over 190,000 farms.
Haystacks on family farm, early 1900s, Oklahoma Historical Society
Today Oklahoma has 77,200 farms and ranches. The average farm size is 440 acres, but there are farms and ranches over 5 million acres and some as small as 120 acres. About 34,200,000 acres of land are used for farming and ranching in Oklahoma.